Excavation & Grading in Vancouver WA & Portland OR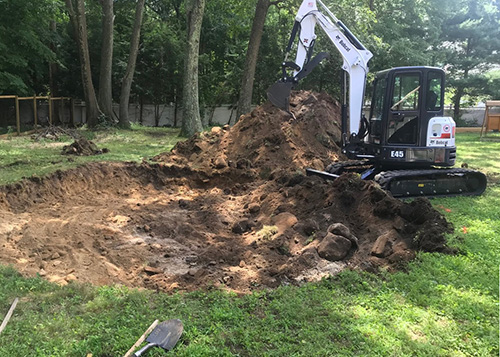 Trademark Asphalt's skilled operators can perform excavation or grading for any type of excavation project in Vancouver WA or Portland OR. We have experience with commercial excavation, residential excavation and grading projects. Our excavation machine operators are licensed, insured and experienced with a variety of projects. We can provide systems to reduce soil erosion and to meet conservation & building regulations in Washington and Oregon.
We will manage and coordinate the transportation of materials to and from your site in cost effective and timely manner. Trademark Asphalt follows and abides by all EPA regulations. In the event of contaminated soil or hazardous working situation we will work soil testing facilities in greater Vancouver and Portland to ensure we can begin hauling in a time efficient manner. Contact us for a free consultation on your grading or excavation project in Vancouver WA and Portland OR.